To ensure the durability and beauty of your hardwood flooring, many of today's manufacturers use built in scuff resistant technology to keep floors looking their very best.
Protective Hardwood Care and Maintenance
It's important to follow a protective care and maintenance routine for your new hardwood floors to ensure their durability and beauty for the long term.
At Thornton Flooring, we recommend you place entry mats and doormats at the entrance to your room and remove all outdoor shoes before walking across your hardwood flooring. Heavy furniture can leave dents and indentations on your flooring over time, so protect your new hardwood flooring with special floor protectors.
Preventative Hardwood Maintenance
Preventative maintenance for your new hardwood flooring is crucial to keeping your flooring looking their best.  If you're a pet owner, make sure you're frequently trimming your pet's nails. When entering the room, remove your high heels and heavy boots before walking across the floor. Hardwood flooring is also sensitive to the indoor climate of your home; use a humidifier during the dry heating season and run a dehumidifier during inclement weather to prevent accidental warping.
Layered looks are in style! Did you know that adding an area rug on top of your hardwood flooring would protect and enhance the interior design?
Hardwood Spill and Stain Removal
It's bound to happen, no matter how careful you may be the occasional spills and stains are just inevitable. Educate yourself on how to remove common household stains without damaging your flooring is important.
Most common spills like liquids or pet accidents will wipe away clean, especially on hardwood floors with stain and scuff resistant technology built into the hardwood finished.
Tend to liquid spills immediately, as hardwood flooring is not water resistant.
For other common stains like wax residue or nail polish, consult with the manufacturer's guidelines.
Additional resources
Below is a list of additional care and maintenance tips plus stains removal resources to help keep your hardwood flooring looking beautiful.
Follow Guidelines

Check your manufacturer's care and maintenance guide & their list of approved vacuum cleaners before you clean.

Routine Cleaning

Sweep, vacuum or dry mop your hardwood flooring daily to keep them looking like new!

Cleaning Solutions

If your flooring needs more than just a dry surface clean, use a manufacturer-approved cleaning solution and follow their guidelines.

Deep Cleaning

For a periodical deep clean, hire a local professional floor cleaning company. For recommendations, speak with any of our store representatives!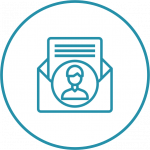 CONTACT US
For support & information.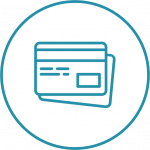 FINANCING
Subject to Approved Credit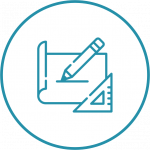 APPOINTMENT